Audiences are eagerly anticipating the return of several popular shows in 2022, especially after COVID-19 delayed some shows' releases by over a year.
Network: HBO
Premiere date: Jan. 9
Where to Watch: HBO Max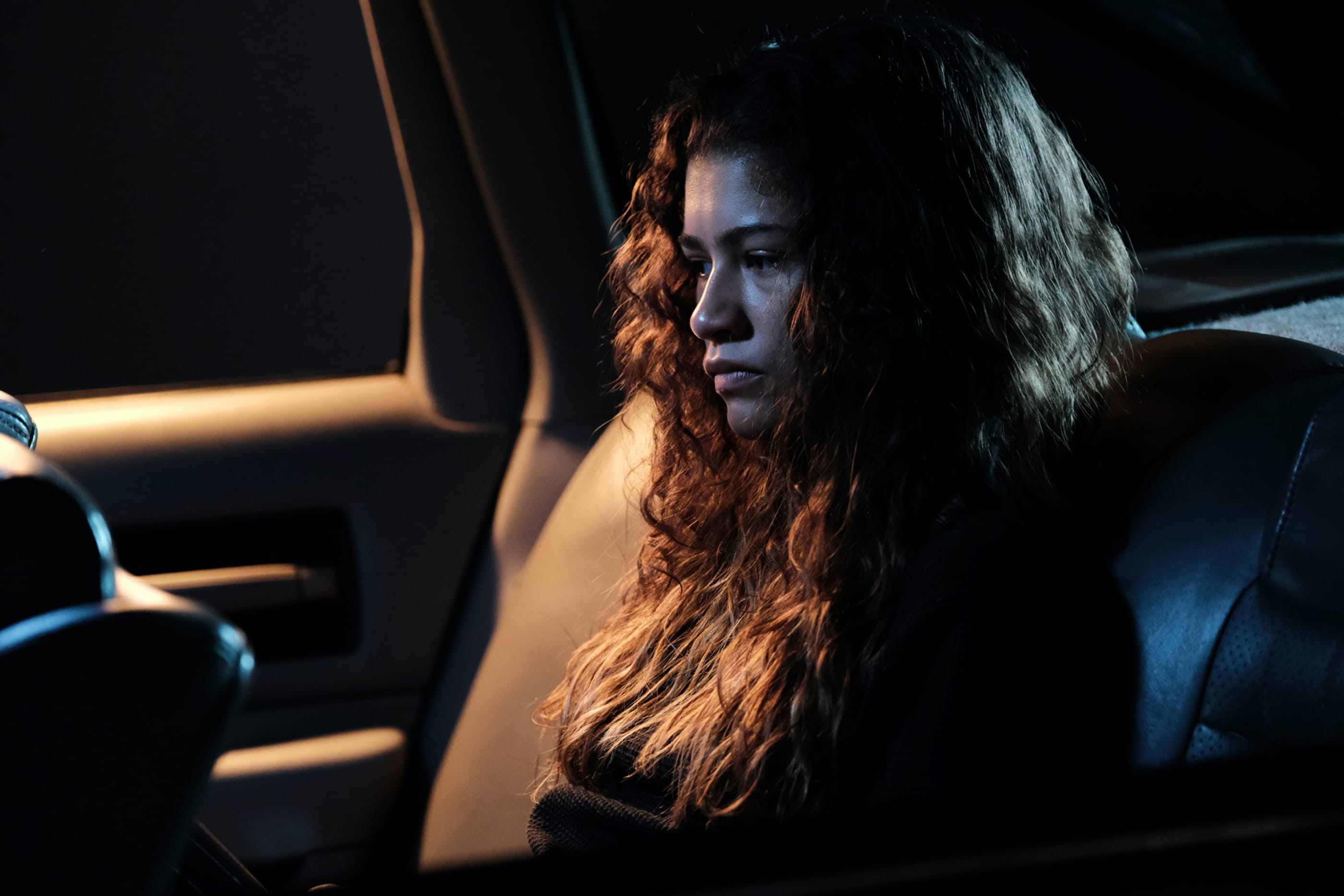 During the summer of 2019, HBO caused a storm in the form of Euphoria, a series they collaborated on with A24 and Sam Levinson, who has written every episode of the series while directing a number of them. With a show—focused on teen life through the lenses of addiction, gender, sexuality, and more—so intense and so spoiler-heavy, it's hard to say much about what we've seen on this side of the game. [Ed Note: We've seen a lot.] Just be prepared for more from Rue, Jules, and the crew. And watch out for Sam Levinson; the vision is real. You won't be bored soaking this reality in. —khal
Premieres on The CW on Jan. 11
A teenage girl (Kaci Walfall) obsessed with Superman uncovers a mysterious past and potential superpowers when she goes digging into her birth family in The CW's newest addition to the Arrowverse. Unlike Arrow and The Flash, Naomi, produced by Ava DuVernay, is a high school drama, which means she won't be embracing her superhero identity right away. It's unclear how, exactly, the series will connect to The CW's other DCTV shows, though showrunner Jill Blankenship revealed that the Man of Steel (played by Tyler Hoechlin in the network's Superman and Lois) will be critical to telling Naomi's story. "We get to watch as she discovers in real time [that] Superman [is] really part of her story and she's part of his," Blankenship teased in an interview with Entertainment Weekly.
A new horror series based on a podcast of the same name, Archive 81 is a part found footage, part supernatural suspense thriller. The show follows Dan (Mamoudou Athie), a video archivist who is hired to restore a mysterious series of tapes originally filmed by Melody Pendras (Dina Shihabi). Matt McGorry, Ariana Neal, Evan Jonigkeit, and Martin Donovan also star.
The Book of Boba Fett can owe much of its highly-watched first season not just to Star Wars, but to its successful parent show The Mandalorian. Following the adventures of Pedro Pascal's Din Djarin, The Mandalorian breathes new life into the Star Wars franchise by shifting the primary focus away from the Skywalker perspective and still sticking the landing with much aplomb. With Ludwig Göransson's memorable score and heavy allusions to westerns and Samurai films, The Mandalorian masters at hitting Star Wars' core. With so much possibility open for the show, especially now that Grogu/Baby Yoda's return in season 3 is up for debate, The Mandalorian's season 3 could completely change and answer questions that will further expand the Star Wars franchise in exciting ways.
In September 2021, Netflix's Korean hit drama Squid Game debuted with stratospheric ratings. The Battle Royale-esque show follows Seong Gi-Hun (Lee Jung-jae) through a series of orchestrated childhood games with a deadly twist, all for a massive money prize that grows with each unlucky participant's death. The show explores the dark places desperation takes people, notably with episode 2 "Hell" showing most participants returning to play despite leaving due to the games' undisclosed deadly factor. The element of surprise with each new game adds a heightened level of consequence for the characters, creating an excitingly tense viewer experience. Squid Game is one of 2021's biggest TV shows – so it comes as no surprise that a second season, and even talks for a third season, is in the works.
Netflix's Stranger Things will return in 2022 for its fourth season. The show, premiering in 2016 with wide audience reception, follows a group of teenagers in 1980s Hawkins, Indiana when secret government experiences take over their lives and expose them to a world known as "The Upside Down." Stranger Things skyrocketed the careers of actors Millie Bobby Brown and Finn Wolfhard, and also regenerated the popularity of stars like Winona Ryder and Sean Astin. Its third season ended with a cliffhanger for Officer Jim Hopper (David Harbour), immediately building anticipation for season 4. This anticipation comes despite Stranger Things' popularity possibly hurting the Netflix show with its growing reliance on 80s nostalgia and character sidelining. Stranger Things is one of the many shows affected by COVID-19, with season 3's finale now being over a year and a half ago. Season 4 is expected mid-year.
Premieres on Netflix on Feb. 1
Netflix's youngest superhero is back. Set two years after Dion (Ja'Siah Young) discovered his powers and defeated the Crooked Man in season 1, season 2 of Raising Dion finds the pint-size super and his single mother, Nicole (Alisha Wainwright), still learning how to live with Dion's superpowers. Luckily, they'll have a bit more support, including a new character named Tevin (Rome Flynn), but will it be enough to save them when a new threat arrives?
Premieres on AMC on Feb. 20
After 11 seasons, The Walking Dead will air its last batch of new episodes in 2022. And we'll finally find out who wins the world: the zombies or the humans. Just kidding! Based on the season so far — season 11 was split into two parts, with part 1 wrapping up in October of 2021 — it's the other humans that the surviving fan favorite characters have to look out for (The Commonwealth and the Reapers are definitely going to be a threat this season). Plus, the series also has to set up multiple planned spinoffs, including the much-hyped Daryl and Carol show.
The second season of Bridgerton will arrive on Netflix on March 25, 2022. The first season, released on Christmas Day in 2020, follows the Bridgerton family and the courtship between their daughter Daphne (Phoebe Dynevor) and Simon Basset, Duke of Hastings (Regé-Jean Page). Based on the novel series by Julia Quinn and produced by Shonda Rhimes, Bridgerton received high audience reception upon release.